Floor plates
Floor plates and pool construction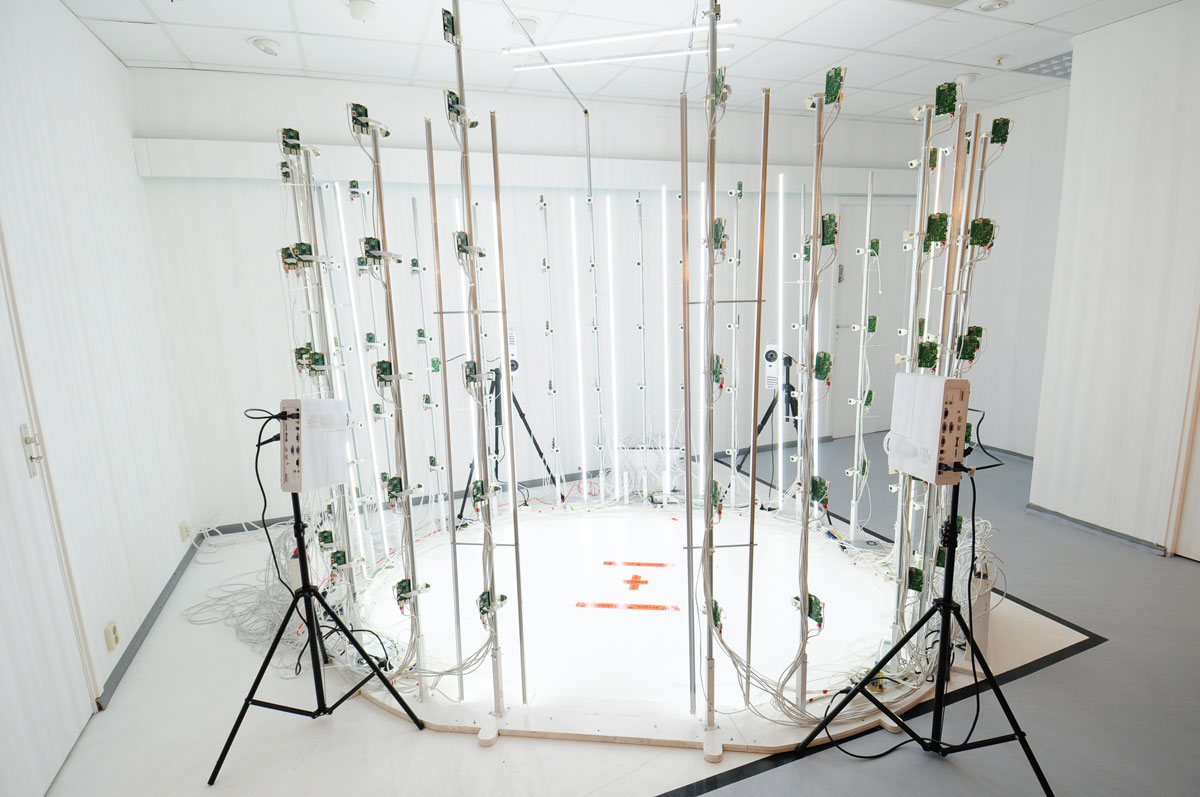 The floor plate design that I use is oval, as I consider the average body to be oval. The Raspberry PI camera has out-of-the-box a focus distance from ~70cm. As I want to use as much of the 5mp sensor as possible, I do not want to place the cameras too far out.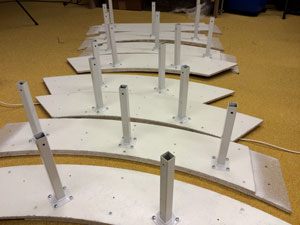 So based on a "human oval", I designed this oval layout. I cut them out of strong, but cheap wood from my local DIY store on my CNC machine. As in my country the default sheet size is 122cm x 61cm, I designed these plates to fit in that size.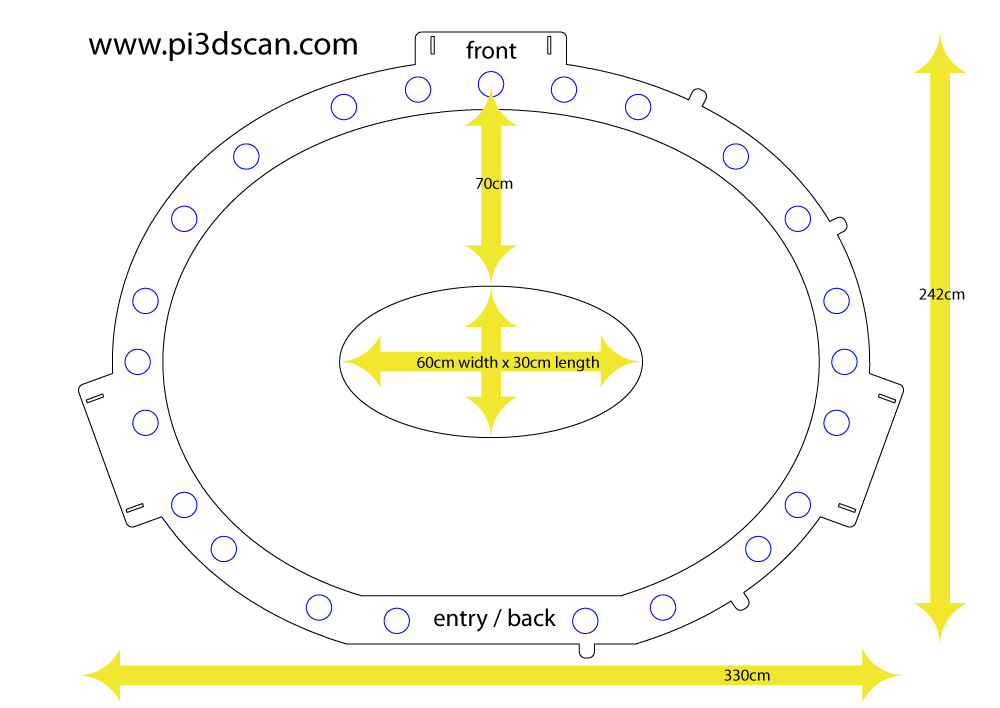 From a single sheet you can make the 2 layers. So you will need 8 sheets of 122cmx61cm.
In the download section you will find the .DXF files for the plates. They also include hole marks on where the poles will go.
To mount the poles to the floor plates, I use "up-side-down" table legs. These happen to just fit the 22mm poles I am using. I would think that these table legs should be world-wide easily sourced. 
The poles are "radiator" pole (for plumming in your house), again locally sources from my local DIY store. The poles have a diameter of 22mm and have thick wales, so they do not flex easy, providing a ridged frame.
I drill a single 5,5mm hole thru the table feet and poles, so that they can be fastened with a M5 screw and wingnut, for easy fixing.